Comanche Stallion
Directed by
Vic Armstrong
John Ford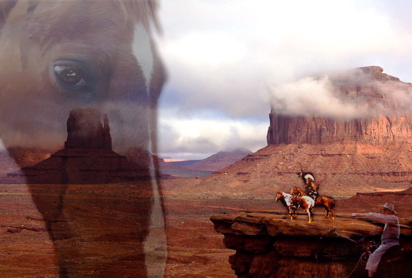 Comanche Stallion begins his quest for revenge!!
Synopsis:
General Lathrop, a man with a violent obsession, seeks retribution for the
untimely death of his son by destroying the horse is responsible for his
death. In the ensuing chase the General drags an entire cavalry detail as well as a
group of Comanches into his web. The Comanches believe the animal is a spirithorse,
a mystical creature they must protect at all costs!
Welcome Bart the bear 2 to Comanche Stallion. Here he is on HBO Game-of-Thrones
The Sons of the Pioneers
carrying on the John Ford Tradition for Comanche Stallion
Troopers for Comanche Stallion. They have appeared in The Lone Ranger & Lincoln
For Harry Carey Jr to fulfill Mr. Ford's dream to make Comanche Stallion
Thank you
James Arness
Narrator
Custom made "Ballard Rifle" to be used by
MAJOR GENERAL MARCUS LATHROP
the "Hawk of Missionary Ridge"
Wake Me, when the Comanche Stallion rides in!
(c) 2016 7th Voyage Productions, Inc